We hope you enjoy our virtual workshop series LIVE from the Murphy Arts District in El Dorado, Arkansas. These workshops are great resources for homeschool children and for anyone that is not able to attend school due to the coronavirus pandemic. We hope that our workshops can make staying at home fun and educational. We encourage you to share this page with your teacher friends and other stay-at-home parents or guardians. Feel free to share your artwork with us at info@eldofest.com or inbox us on any of our social media platforms (Facecbook, Instagram, or Twitter.) Stay safe!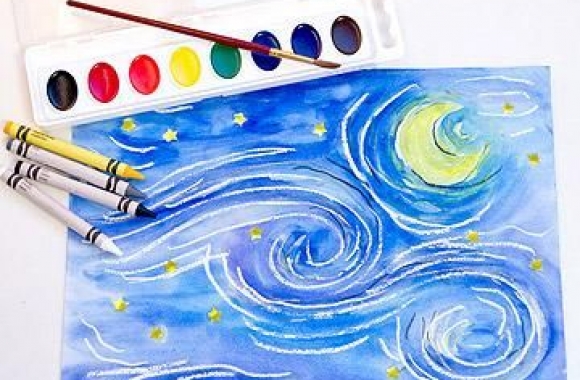 Join artist and art educator Gay Bechtelheimer as she reads the book "Vincent's Colors" by Vincent Van Gogh. Afterwards, using crayons, paint, and paper, she will guide children as they create their own composition inspired by the work of Vincent Van Gogh.
crayons
paint
2 pieces of paper, 1 piece should be a 6" square
Gay Bechtelheimer's career includes art education, arts promotion and her personal practice as a visual artist.  She has taught students from every grade level, Elementary, Middle and Secondary school, Community College and studio classes at the South Arkansas Arts Center in El Dorado, AR.  She was an El Dorado Education Excellence Awards Finalist and was Teacher of the Year for the El Dorado School District in 2014.   She was appointed by Governor Mike Beebe to represent District 7 on the Arkansas Arts Council.  She served as Chair of the Council 2015-2017.  Her artwork has been featured in numerous exhibitions in Arkansas, and is found in both private and public collections.