Supplies Needed:
• Paint
• Paper
• Paint Brush
Watch our video below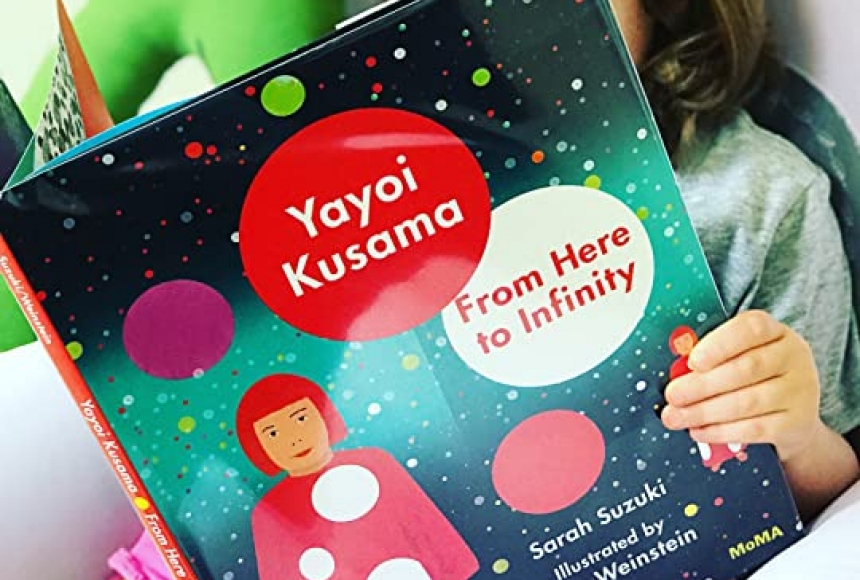 Growing up in the mountains of Japan, Yayoi Kusama (b. 1929) dreamed of becoming an artist. One day, she had a vision in which the world and everything in it—the plants, the people, the sky—were covered in polka dots. She began to cover her paintings, drawings, sculptures, and even her body with dots. As she grew up, she traveled all around the world, from Tokyo to Seattle, New York to Venice, and brought her dots with her. Different people saw these dots in different ways—some thought they were tiny, like cells, and others imagined them enormous, like planets. Every year, Kusama sees more of the world, covering it with dots and offering people a way to experience it the way she does.
After listening to the story about Japanese artist Yayoi Kusama, "From Here to Infinity" by Sarah Suzuki, artist and art educator Gay Bechtelheimer will create a "dots" painting inspired by the work of the artist. One lucky viewer will win the book "From Here to Infinity" by submitting a photo of your finished artwork in the comment section of the video. Winner will be chosen at random on Friday, May 8th.