Mary Blair Virtual Workshop
Take a peek into the life of one of Walt Disney's favorite artists, Mary Blair. Artist and art educator, Gay Bechtelheimer will read the book "Mary Blair's Unique Flair" by Amy Noveksy. Afterwards, we will create a cityscape using geometric shapes cut from construction paper. 
Supplies needed: construction paper, scissors, and glue
Scroll down to watch our video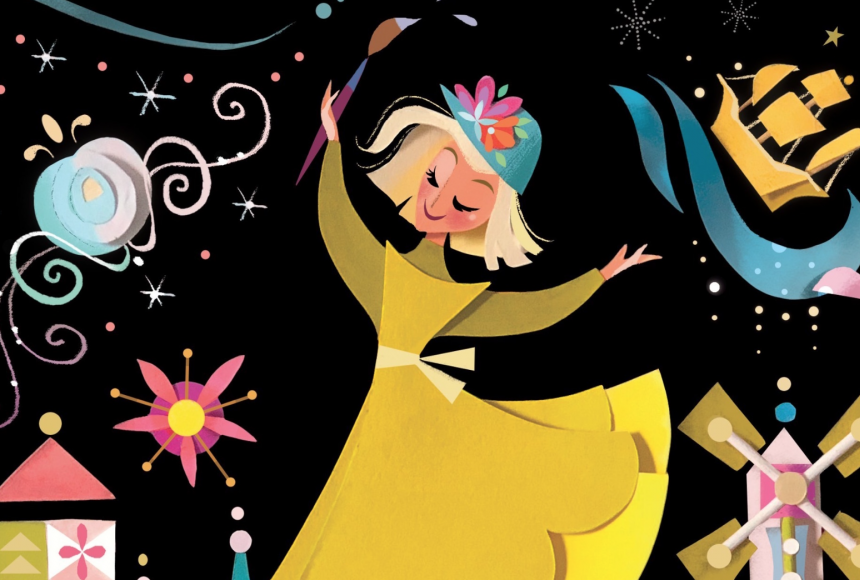 About the book "Mary Blair's Unique Flair"
Even as a child, Mary Blair loved color, and all she wanted to do was to make art. But becoming an artist wasn't easy. Her parents worked hard to provide her paper and paints, and Mary worked hard to enter contests and earn a spot at a school for the arts. She even had to work hard to find her place at the Walt Disney Studios. But Walt was easily impressed by Mary. When she joined his trip to South America, Mary had never seen such color. She collected that color and used it in her concept art for Cinderella, Alice in Wonderland, and Peter Pan, and even the It's a Small World attraction at Disneyland.
This project is supported in part by a grant from the Arkansas Humanities Council, the National Endowment for the Humanities, and the United States Congress.