Rousseau Virtual Workshop
Supplies Needed:
Scroll down to watch our video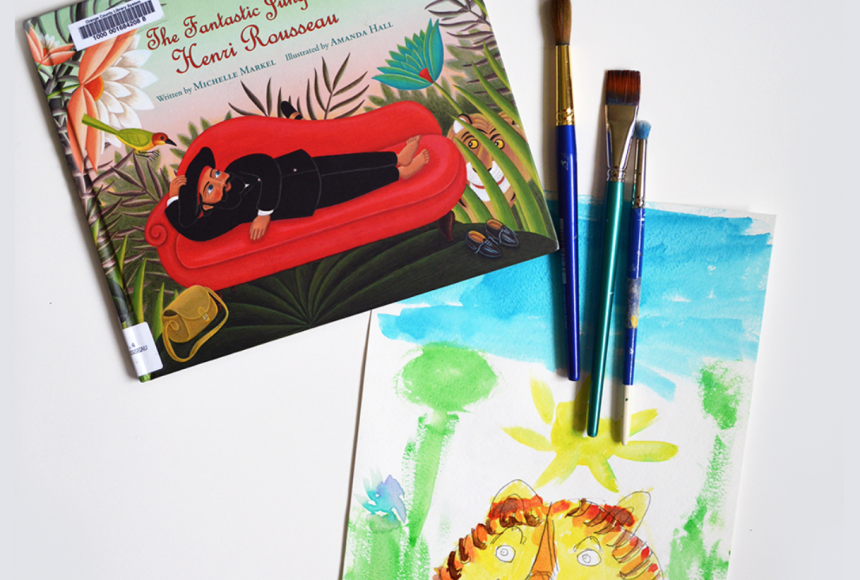 Join artist and art educator Gay Bechtelheimer as she reads the book "The Fantastic Jungles of Henri Rousseau" by Michelle Markel. Viewers will see the exotic jungles painted by the artist Henri Rousseau and hear his story of originality and persistence.  Afterwards, you will create your own imaginary jungle using paint or crayons.