Artist and art educator, Gay Bechtelheimer, will read the book "My Hands Sing the Blues" by Jeanne Walker Harvey. Following the read-along, Gay will show you how to make a collage inspired by Romare Bearden's works using papers from magazines. 
Supplies Needed:
paper, paint, paintbrush, magazine, scissors, and glue stick
Scroll down to watch video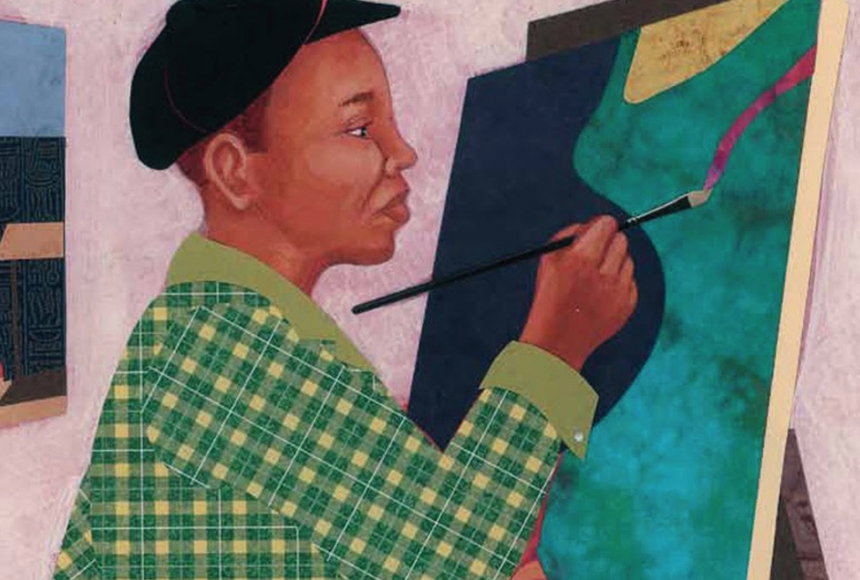 ABOUT THE BOOK - "MY HANDS SING THE BLUES"
As a young boy growing up in North Carolina, Romare Bearden listened to his great-grandmother's Cherokee stories and heard the whistle of the train that took his people to the North—people who wanted to be free. When Romare boarded that same train, he watched out the window as the world whizzed by. Later he captured those scenes in a famous painting, Watching the Good Trains Go By. Using that painting as inspiration and creating a text influenced by the jazz that Bearden loved, Jeanne Walker Harvey describes the patchwork of daily southern life that Romare saw out the train's window and the story of his arrival in shimmering New York City. Artists and critics today praise Bearden's collages for their visual metaphors honoring his past, African American culture, and the human experience.

SUPPLIES NEEDED
paper, paint, paintbrush, magazine, scissors, & glue stick.

WIN THE BOOK
After completing the workshop, post a photo of your finished artwork in the comment section of the facebook video. A random winner will be drawn on Friday, June 26th. 
This project is supported in part by a grant from the Arkansas Humanities Council, the National Endowment for the Humanities, and the United States Congress.