Join us at 10am on April 22 during our livestream on the MAD Facebook page.
Supplies Needed
• Paints (or crayons)
• Paint Brush
• Paper
Watch our video below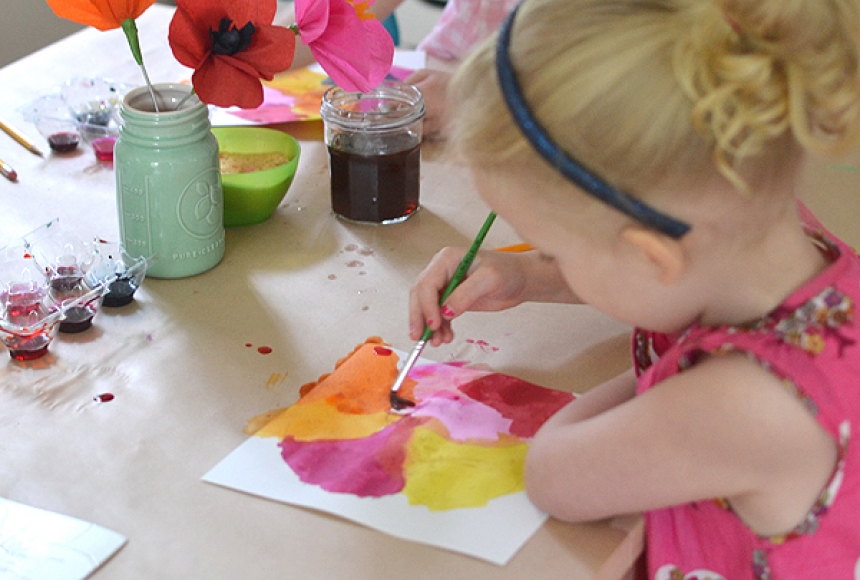 Georgia O'Keeffe saw the world differently from most people. As a child she roamed the prairie with a sketch pad in her hand, struggling to capture on paper what she saw all around her. At art school she learned to speak in paint on canvas.

After listening to the story about the American artist Georgia O'Keeffe, "Through Georgia's Eyes" by Rachel Rodriguez, artist and art educator Gay Bechtelheimer will create a "flower" painting inspired by the work of the artist.