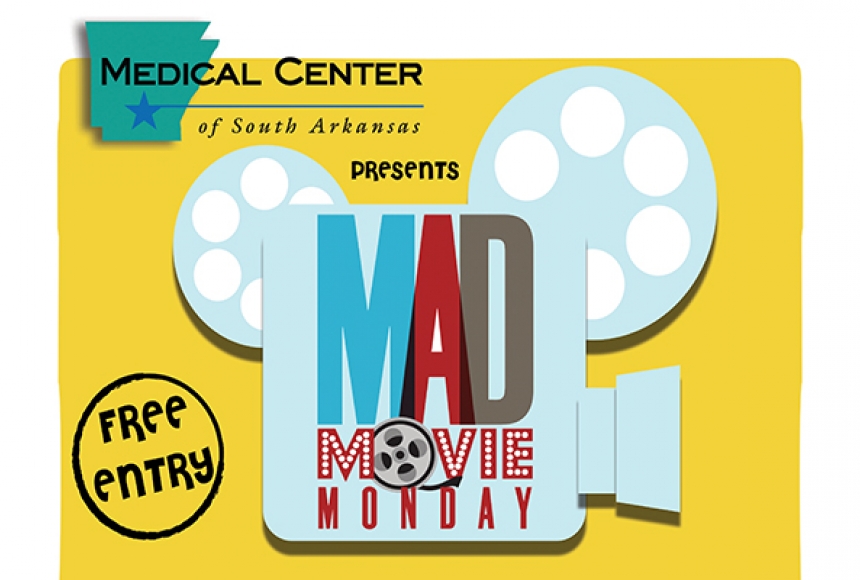 Be a Member, Be here.
Become a Member to enjoy ticket discounts, presale access, Member-Only events & more!
MURPHY ARTS DISTRICT ANNOUNCES START DATE FOR MAD MOVIE MONDAYS
Weekly Free Event Sponsored by Medical Center of South Arkansas
With summer in full swing, Murphy Arts District (MAD) is thrilled to announce the long-awaited return of Mad Movie Mondays, sponsored by Medical Center of South Arkansas.  Programming this year is centered around films that all ages can enjoy. All films will start at sundown in the MAD Amphitheater.
"Medical Center of South Arkansas is proud to sponsor this year's MCSA MAD Movie Mondays," said Scott Street, CEO Medical Center of South Arkansas. "The community has supported us during these difficult times so we would like to give back by providing a fun, safe, and entertaining environment for families to come together and enjoy."
2020 MAD MOVIE MONDAYS LINEUP
July 20             "Trolls"
July 27             "Ralph Breaks the Internet"
Aug 3               "The Sandlot"
Aug 10             "Ferdinand"
With COVID-19 at the forefront of everyone's mind and with an abundance of caution in mind, MAD has put together the following guidelines for Mad Movie Monday:
Attendees will only be able to enter the MAD Amp through a designated entrance on Locust Street.

Masks will be required to enter (children under 10 are exempt).

Social distanced lawn seating will be clearly marked. Parties of up to ten may sit together.

Masks may be removed while you are seated with your party in your assigned marked area.

Food and drinks are allowed, but no hard-sided coolers, glass bottles or alcoholic beverages. All bags/coolers are subject to search.

Restrooms inside the Griffin will not be available. Outdoor, festival style restrooms will be on Hill Avenue.
In order to continue to have Mad Movie Mondays, it is imperative that the community follow the guidelines we have laid out. If social distancing and mask wearing rules are not followed, we will be unable to continue doing Mad Movie Mondays moving forward. We're all in this together.
About the Venue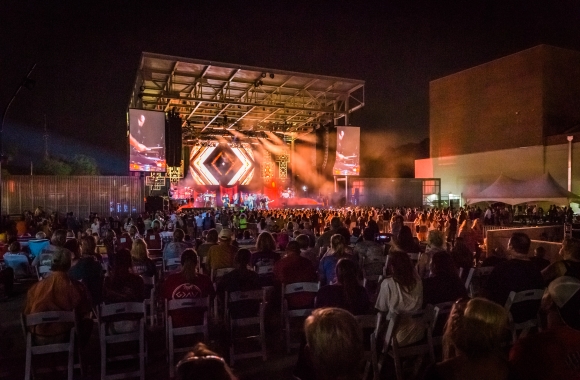 105 East Locust Street El Dorado, Arkansas
| 870-444-3007
The outdoor Murphy Arts District Amphitheater will play host to outdoor films, concerts, music festivals, and a seasonal farmers market in El Dorado, Arkansas. The spacious lawn is open daily and can be used for multiple activities including family picnics or basking in the sun with your favorite book. The Amphitheater will be a unique venue in El Dorado that everyone has access to and will be an ideal location for festival events.  Learn More