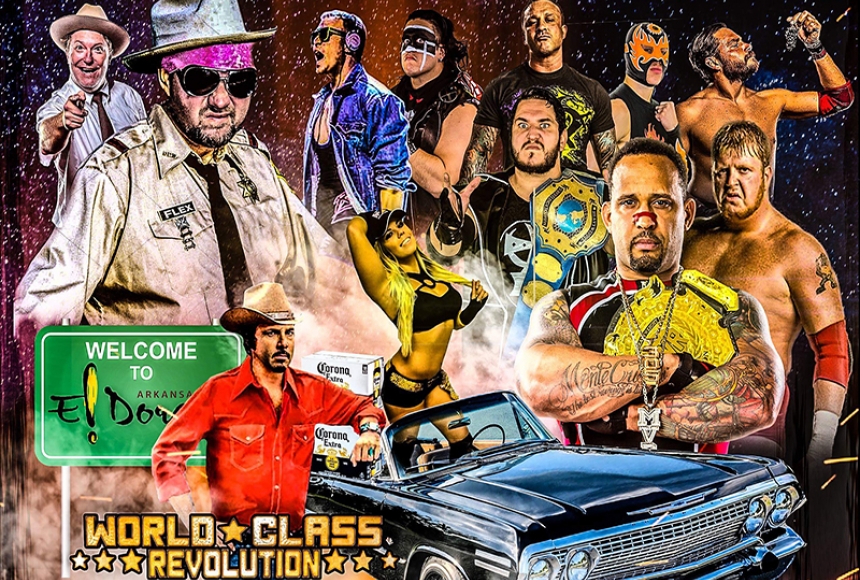 Be a Member, Be here.
Become a Member to enjoy ticket discounts, presale access, Member-Only events & more!
They're back for more! World Class Revolution will return to the Murphy Arts District for a national television taping on Saturday, September 15th at the Griffin Music Hall (101 East Locust). Bell-time is 7:00 PM with doors opening at 6:00 PM.
Don't miss the action with the World Class debut of six-time World Heavyweight Champion, "Sycho" Sid Vicious, and as World Class Champion and former WWE superstar M.V.P. takes on the legendary Chavo Guerrero Jr.! Also in action: former WWE Tag-Team Champion Trevor Murdoch, former WWE Cruiserweight Champion Kid Kash World Class Revolutionary Champion Damon Windsor, the Arrow Club, El Fuego Del Sol, "Retro Randy", former NWA World Ladies Champion Barbi Hayden, and Sahara Se7en.
Ticket prices start at $10. VIP packages are $60 and includes Golden Circle/Ringside seating, early event-entry at 5:30 PM to meet your favorite WCR Superstar, a commemorative event poster, and a free World Class Nexus Online Pass. MAD membership pre-sale begins on Wednesday, August 22nd at 10 AM and on sale to the public on Thursday, August 23rd at 10 AM. Tickets can be purchased online at www.eldoMAD.com, in person at the MAD box office (101 East Locust Street) or via toll free phone at 877-940-3334
About the Venue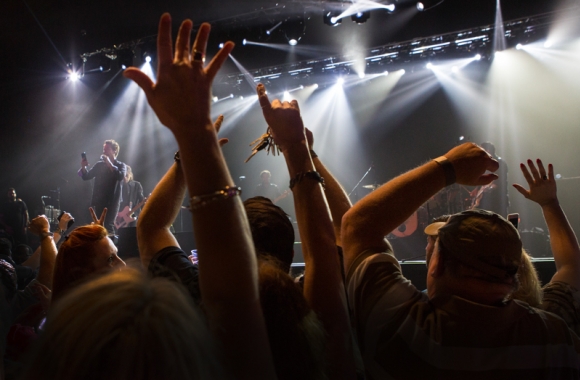 First Financial Music Hall at the Griffin
101 East Locust Street El Dorado , Arkansas
| 870-444-3007
The First Financial Music Hall at the Griffin hosts a variety of performances throughout the year. With the support of First Financial Bank, Murphy Arts District has offered stage performances of Shakespeare, Shanghai Acrobats, and Second City, as well as dozens of concerts including Steve Earle, the Beach Boys, Ludacris, Casting Crowns, Train, and more. With room for up to 2,500 people we can also host weddings, banquets, and more. It is a tobacco free facility.  Learn More