What happens when some of the most celebrated chefs and sommeliers from around the world come together for one night? You get the 5th annual Southern Food & Wine Festival at Murphy Arts District (MAD). Building on last year's highly regarded and sold out event, MAD's Executive Chef Austin Johnson and Sommelier Eric Railsback have gathered nationally recognized guest chefs and sommeliers to create a memorable weekend. Over three days, Thursday, May 9th through Saturday, May 11th, MAD will present several food, wine and music events for your enjoyment. 
This event is 21+
We're excited to bring world-class food and wine talents to MAD, reinforcing our commitment to putting El Dorado on the map for good times. 
Pam Griffin, MAD President & COO
Saturday Workshops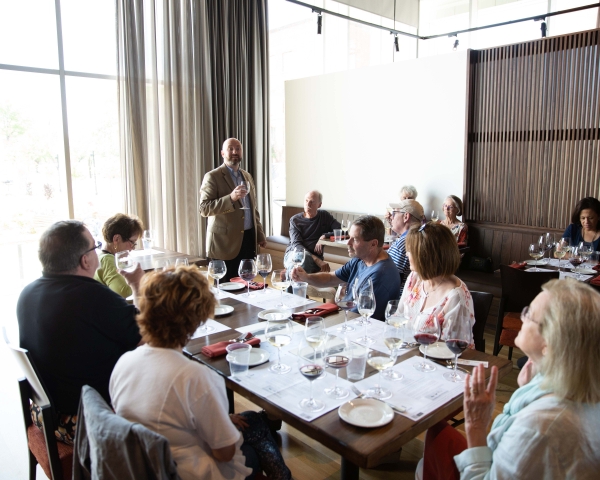 Learn to taste like a Master Sommelier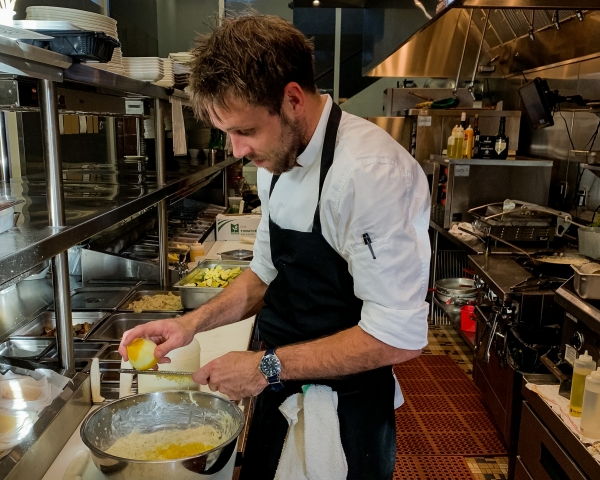 How to Cook like a Michelin-Starred Chef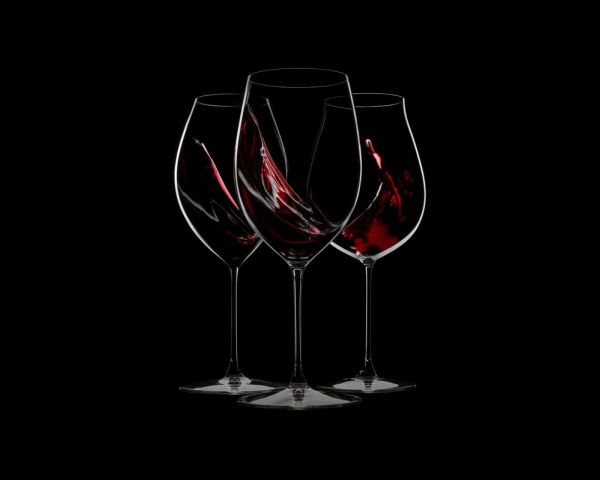 The Right Glass Improves Your Wine Experience
Guest Chefs and Sommeliers
Chefs and Sommeliers will work together to plan and prepare the five-course dinner for 175 people in the Griffin Restaurant, with each course being paired with a different wine. Tickets are $200 per person and includes entry to the Friday night concert by the Tepusquet Tornadoes and Saturday's Grand Tasting Wine Pour. The chefs and sommeliers include: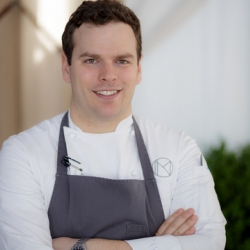 Mike Reilly
Chef De Cuisine
Reilly joined upscale farm-to-table restaurant Ninety Acres in New Jersey, sourcing produce from the on-site farm and developing a passion for simple ingredients and refined experiences. He then moved to highly acclaimed Eleven Madison Park, but quickly was elevated by management to Chef De Cuisine at NoMad New York City. Chef Reilly has been awarded a Michelin Star and 5 New York Times Stars.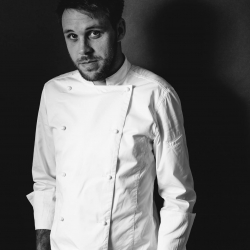 Austin Johnson
Executive Chef
Executive Chef of the Griffin Restaurant, and previously at Eleven Madison Park in New York City, Noma in Copenhagen, and NoMad in New York City. Most recently Johnson was Executive Chef of Frenchie in Paris, running three restaurants in Paris as well as Frenchie Covent Garden in London. Johnson is one of a small number of featured chefs at the 2019 Atlanta Food & Wine Festival.  Chef Johnson's recent stint at Frenchie resulted in the restaurant being awarded its first Michelin Star.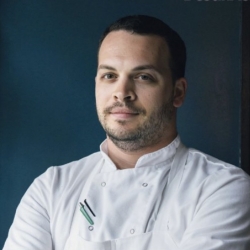 Aaron Abramson
Chef
Chef Aaron Abramson has spent over fifteen years honing his skills in some of the top restaurants in the world; including Noma, Mugaritz, and Blue Hill at Stone Barns. He spent three years on Lummi Island as the Chef de Cuisine of The Willows Inn and was the Executive Chef at Flora Farms in Cabo, Mexico and Butterfield Restaurant in Stone Ridge, New York.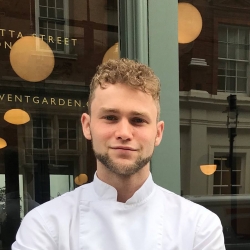 Adam Purcell
Chef de Cuisine
Adam Purcell was born in Dublin, Ireland in the coastal town of Dalkey. Initially studying architecture, Adam found himself in search of a career change. He spent a few months of voluntary work helping build national parks in Patagonia for the company Concervacion Patagonica by Douglas Thompkins. It was out there he realised he will follow his passion for food and cook for a living. Instead of returning to his studies, Adam headed straight for the kitchen, intending on working his way up from the very bottom. 
After some years in the Bib Gourmand Restaurant Pichet in Dublin, he headed for Paris to work for Frenchie, Rue du Nil. During his time here he worked closely with Chef Austin Brian Johnson in all 3 of the Paris restaurants, eventually running Frenchie Bar a Vins. He is currently Chef de Cuisine of Gregory Marchands larger London outpost Frenchie Covent Garden.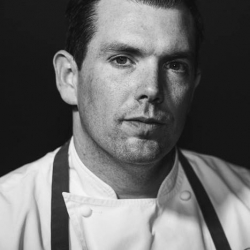 Michael Rellergert
Chef
Born and raised in St. Louis, Missouri, Chef Michael Rellergert has been working in kitchens since he was a teenager. He started his culinary career as Sous Chef at Chez Leon, a classic French Bistro in St Louis, before enrolling in culinary school to hone his skills. Upon graduating from L'Ecole Culinaire in St Louis, MO, he joined the team at An American Place St Louis and quickly rose through the ranks at Niche Food Group.
 In 2012, Michael moved to New York to join the opening team at NoMad. He began as a line cook and became Executive Sous Chef in 2016. In January 2018, he relocated to California to open NoMad Los Angeles. In the summer of 2018, he joined the opening team of NoMad Las Vegas as Chef de Cuisine.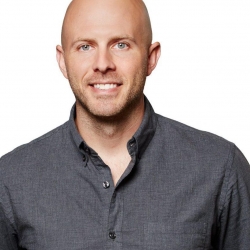 Dustin Wilson
Master Sommelier
Dustin Wilson is a Master Sommelier based in New York City and co-founder of Verve Wine, an online marketplace for sommelier-curated wines with stores in both NYC and San Francisco. His career spans some of the top restaurants across the US – Frasca Food & Wine in Boulder, The Little Nell, in Aspen; and RN74 in San Francisco. Dustin is best known for his position as Wine Director of the 3 Michelin-starred restaurant Eleven Madison Park. This expertise led him to have a leading role in the critically acclaimed wine documentary, SOMM, and he was later featured in the film's sequel, SOMM: Into the Bottle.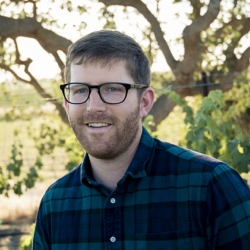 Eric Railsback
Sommelier
Eric is a former Wine Director for the Mina Group in San Francisco and involved in various wine projects, including Railsback Freres, and assists Presqu'ile Winery with wholesale distribution. One of America's foremost sommeliers, and a long-time evangelist for the wines of Santa Barbara County, Eric brings a wide and deep knowledge of the wine industry to the selection of the festival's primary wines. In 2009, Eric joined Michael Mina's renowned RN74 restaurant in San Francisco, where he ultimately led the sommelier team. At RN74, Eric oversaw a wine list that included a treasure trove of rare Burgundies, including verticals of DRC La Tâche and Comte de Vogüé Musigny stretching back to 1934. In 2012, Eric returned to Santa Barbara County to open Les Marchands, where he contributed to it being named one of Wine Enthusiast's 100 Best Wine Restaurants. That same year, Eric was also honored as one of Food & Wine's 2014 Sommeliers of the Year.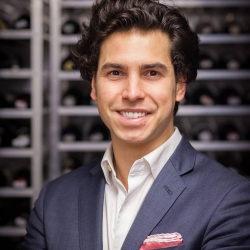 Thomas Pastuszak
Sommelier & Wine Director
In 2011, Pastuszak took on the role of Wine Director at Chef Tom Colicchio's restaurant Colicchio & Sons in New York City, and would soon thereafter join the team behind the world-renowned Eleven Madison Park to create The NoMad in Spring 2012.  He opened The NoMad as its Wine Director & helped it achieve its 3-Star New York Times rating within a few months of its opening, and now is Executive Wine Director of all the NoMad properties (with new locations in Los Angeles and Las Vegas).  Thomas was chosen as one of the Best New Sommeliers of 2012 by Wine & Spirits Magazine, recognized as one of Forbes' 30 Under 30 in 2013, and was named one of Food & Wine's Sommeliers of the Year of 2015.  Most recently, he launched three exciting new wine labels: Terrassen in 2013, Empire Estate in 2014, and VINNY in 2018, all with a focus on New York's exciting upstate wine region, the Finger Lakes.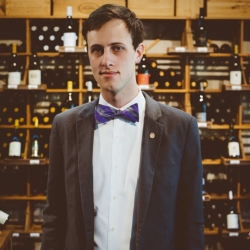 Keegan Sparks
Sommelier
Keegan Sparks' passion for the food and beverage industry began just after college with his first restaurant job at 28 Springs in Siloam Springs. From there he transitioned back to his home town Little Rock taking a job at South on Main and becoming Certified Sommelier while there. Most recently he did a stint in retail wine sales at O'Looney's Wine & Liquor learning a different side of the industry. Now Keegan is back in the restaurant game as Service Director of the Griffin Restaurant in El Dorado. When he's not working you can find him cooking with friends or tinkering with his home carbonation rig trying to make the perfect glass of seltzer water. The thing that makes him most excited is traveling to new wine regions and the opportunity to learn first-hand about the winemaking process.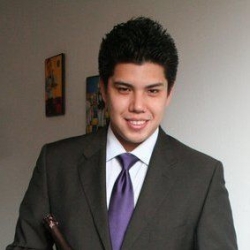 Kester Masias
Wine Director
Born in the Philippines and raised in Indonesia, Kester realized his love for food and hospitality at an early age. After graduating from the Culinary Institute of America in Hyde Park, he focused on gaining experience in the dining room of Per Se which opened his mind to the world of wine. To further his pursuit of becoming a sommelier, Kester joined the Tour de France restaurant group in New York where he served as an Assistant Sommelier at Marseille bistro in Hells kitchen. He went on to manage the beverage programs with the Megu group as their New York Beverage Director. Kester joined the sommelier team at the NoMad hotel in 2014 where he served as the Head Sommelier before joining the opening team of NoMad Las Vegas as their Wine Director.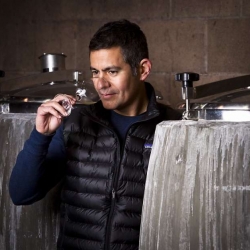 Tadeo Borchardt
Winemaker
The word Camino is translated into road or journey.  And it's the journey of Tadeo Borchardt that has brought him to the creation of Camino Cellars.  Tadeo found his appreciation for wine while working in several restaurants in the Scottsdale, AZ area.  While his appreciation continued, Tadeo followed a path of education and spent a few years as an elementary school teacher in Tucson.  In 2002 his dream of working in the wine industry came true and he moved to Sonoma County to take a position in the cellars of Copain.  After a stint at Copain, Tadeo headed down under to continue his education in the cellars of Craggy Range in New Zealand.  In 2004 he then returned to California to take a position at Neyers Vineyards working alongside head winemaker Ehren Jordan.  Upon Ehren's departure, Tadeo took over the head winemaking responsibilities where he remains today.  In 2013 the San Francisco Chronicle Named Tadeo as one of their "Winemaker's to Watch".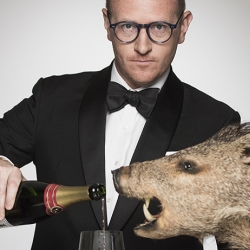 Lyle Railsback
Winemaker/Sales
Railsback wears many hats in the wine world. He leads regional sales for the esteemed wine importer Kermit Lynch, he co-owns and makes Railsback Frères California wines with his brother, Eric, and he also designs wine labels. This year, he illustrated Drink Pink: A Celebration of Rosé (Harper Collins, 2017), which was authored by his fiancee Victoria James.  He also managed to snag a spot on Wine Enthusiast's 'Top 40 Under 40 Tastemakers' this year.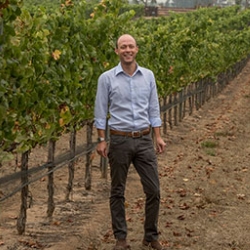 Matt Murphy
President - Presqu'ile Winery
As the visionary president of Presqu'ile Winery, Matt Murphy has guided his family's efforts to establish Presqu'ile as one of the Santa Maria Valley's defining wineries, recognized for making balanced and sophisticated cool-climate wines. From his earliest work directing the planting of the Presqu'ile Vineyard to his role overseeing the design and construction of Presqu'ile's state-of-the-art gravity-flow winery to shaping the elegant stylistic identity of the winery's Pinot Noirs and Chardonnays, Matt's leadership has established Presqu'ile as one of California's most exciting new wineries.
Thank you to our Sponsors!