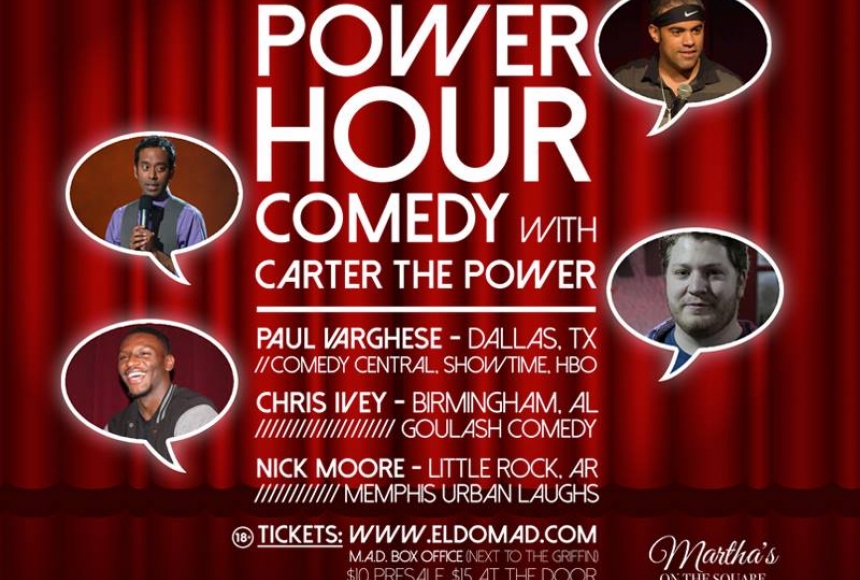 Be a Member, Be here.
Become a Member to enjoy ticket discounts, presale access, Member-Only events & more!
$10 Advance/$15 Day of Show
Paul Varghese is one of the best comedians in the country. Proof? He's opened for legends like Dave Chapelle, Joan Rivers and Russell Peters. Varghese began doing stand-up in 2001, opened for Peters in a short theater tour through Los Angeles, San Francisco, Boston and New York in 2005. That led to his headlining a 16-city Gurus of Comedy tour in the spring of 2006. In 2007 he was named "Best Stand-Up Comic in Dallas" by the Dallas Observer and won the 2009 "Funniest Comic in Texas" competition. Varghese was also featured on Showtime's "Russell Peter's Presents", Telemundo 2's "Loco Comedy Jam", Comedy Central's "Live at Gotham" and "Gabriel Iglesias Presents Stand-Up Revolution". On June 18, 2012, Varghese was given the opportunity to open for Chappelle at the Dallas House of Blues and the following night in Austin at the Paramount Theatre. On May 31, 2014, Varghese opened for Rivers at IP Casino Resort in Biloxi, Mississippi. This was followed by several more openings for Ms. Rivers in June 2014.
Chris Ivey is a standup comedian based in Birmingham, AL that relates with the audience through his life experiences as an everyday insurance agent and a father. Chris' popular Goulash Comedy showcases brings in local stars all the way to national headliners. You can follow him on Instagram @chrisivey205.
Nick Moore is one of the youngest working comics in Little Rock, but his quick success surprises no one. Moore's wit hilariously mixes with his interesting upbringing in central Arkansas, making you laugh at things you normally don't see or hear. Moore was recently selected at this year's Memphis Urban Laughs Comedy Festival. 
About the Venue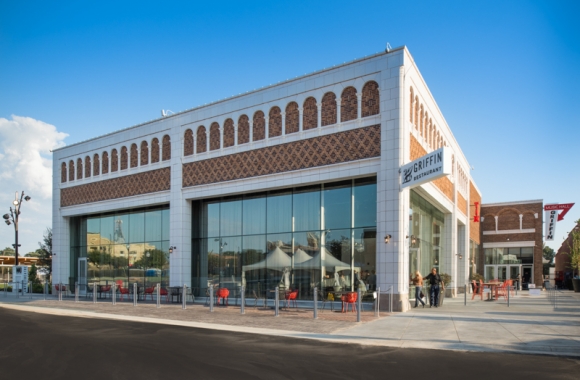 101 East Locust Street El Dorado , Arkansas
| 870-444-3008
Exuding an air of industrial chic, the Griffin Restaurant will make you MAD happy with crazy good farm-to-table food and service as well as free live entertainment every Thursday on our cabaret stage.  *The Griffin will be closed for a private party on December 10th.  *The Griffin will be closed Christmas Day and New Years Day. We will be open for dinner only New Years Eve. We have gift cards! Call 870-444-3008! Learn More