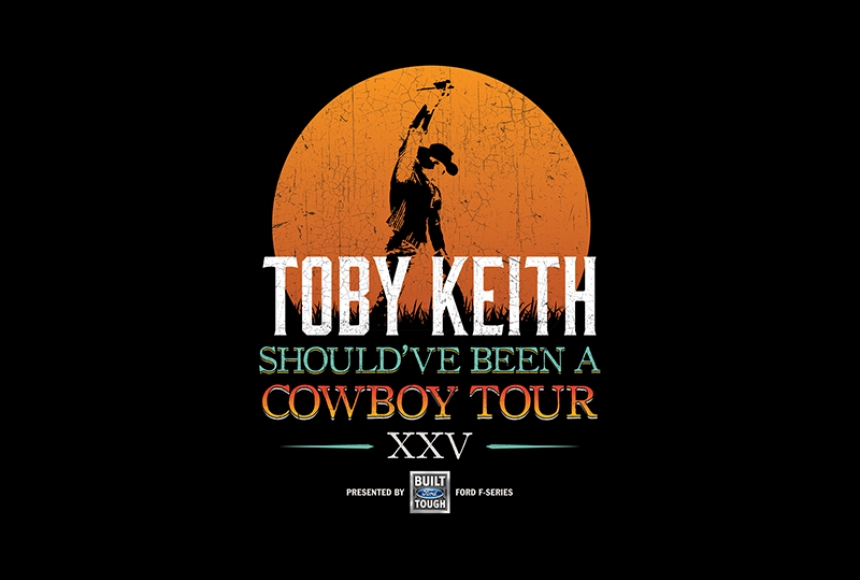 Be a Member, Be here.
Become a Member to enjoy ticket discounts, presale access, Member-Only events & more!
 Toby Keith
The familiar maxim of the triple threat – singer, songwriter, musician – doesn't begin to cover it for Toby Keith, one of the modern era's most complete self-directed hit makers. And Keith's most recent months are a remarkably accurate representation of his entire career. In September 2017 he released The Bus Songs which went on to set a Billboard Comedy Albums chart record for a country artist by holding the No. 1 spot for 11 consecutive weeks. The collection of humorous, just-for-fun compositions includes two new songs "Shitty Golfer" and "Wacky Tobaccy," whose accompanying music video features Willie Nelson and quickly became a surprise runaway viral hit. Throughout the past year, Toby performed at Sing Me Back Home: The Music Of Merle Haggard in Nashville and he took the stage at Carnegie Hall for The Cake And The Rain: A Celebration Of The Music Of Jimmy Webb in New York City where he performed Webb's classic, "MacArthur Park." The Academy of Country Music also honored Keith with their Poet's Award for songwriting in recognition of his outstanding and longstanding musical and lyrical contributions as a songwriter throughout his career, and his songs' impact on the culture of country music. Rounding out the year full of music-related accomplishments was his 14th Annual Toby Keith & Friends Golf Classic which raised $1.6 million, a record-breaking amount of funds for a single event in the Toby Keith Foundation's history, to aid sick children and their families in Oklahoma.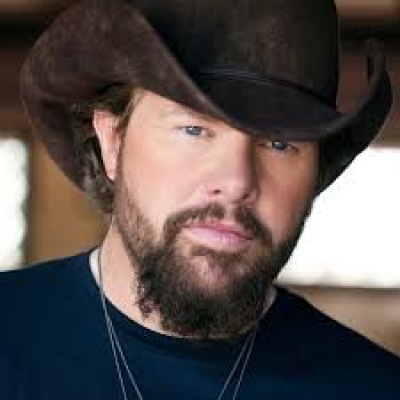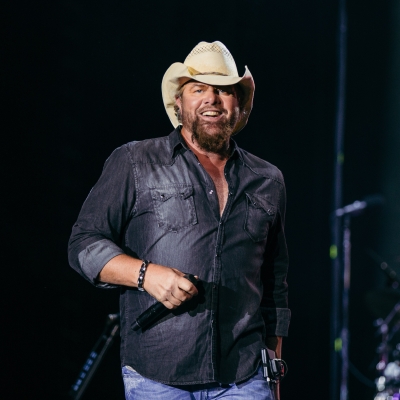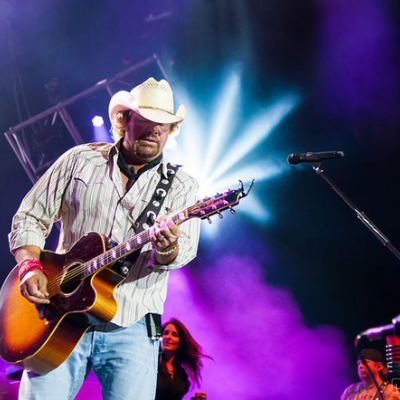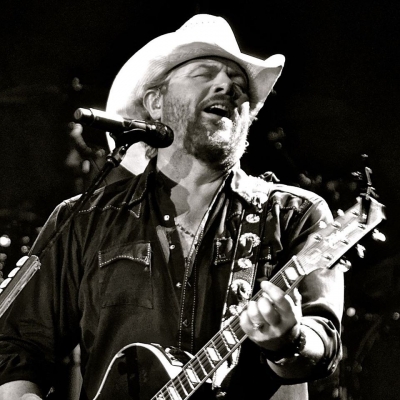 Ticket prices
GA PIT = General admission located closest to the stage.
GA = General admission located behind the pit area. 
3 Day Package
(Includes AMP shows only: Sheila E, Morris Day & the Time, George Clinton, Lita Ford, Bret Michaels, Sammy Hagar & the Circle, Jimmie Allen, Carly Pearce, Justin Moore and Toby Keith.)
| | | |
| --- | --- | --- |
| Early Bird Pricing until Aug. 7 | August 8 - October 17 | Day of Show |
| GA PIT - $160 | GA PIT - $190 | GA PIT - $220 |
| GA - $100 | GA - $130 | GA - $160 |
Single Day Tickets for AMP shows only
| | | |
| --- | --- | --- |
| Early Bird Pricing until Aug. 7 | August 8 - October 17 | Day of Show |
| GA PIT - $60 | GA PIT - 70 | GA PIT - 80 |
| GA - $40 | GA - 50 | GA - $65 |
 Justin Moore
Arkansas native JUSTIN MOORE spent three years putting together his fourth studio album, KINDA DON'T CARE. The project is chock-full of new music and earned the singer his third consecutive No. 1 album debut. The platinum-selling entertainer kickstarted the album with his sixth chart-topping single "You Look Like I Need A Drink" and follow-up single "Somebody Else Will." With 16 tracks on the deluxe version, KINDA DON'T CARE provides a stellar set list for Moore's live shows which also feature No. 1 hits like "Point At You" and "Lettin' The Night Roll." The Valory Music Co. recording artist has earned multiple ACM, ACA and ACC Awards nominations, tallied millions of track sales as well as placed seven singles in the Top 10 at Country radio. His previous album, OFF THE BEATEN PATH, also scored a No. 1 album release. A known road warrior, Moore has shared the stage stage with Hank Williams Jr., Brad Paisley, Miranda Lambert and Brantley Gilbert and is currently on his headlining AMERICAN MADE TOUR with Lee Brice.
 Carly Pearce
Born into the bluegrass brawn of Kentucky, Carly Pearce has never known a moment that Country music wasn't her destined path. At the young age of 11 she began touring with a local band, at 16 quit high school for a job performing at Dollywood while being homeschooled and learned humility working odd jobs upon moving to Nashville. Now, with her highly-acclaimed debut album EVERY LITTLE THING (Big Machine Records) and the GOLD-certified No. 1 blockbuster title track, Carly is the highest charting solo female debut since July 2015 and joins an elite group as one of only three women to accomplish this feat in the past 12 years. Previously scoring a three-week No. 1 on SiriusXM's The Highway, Carly's second chart-topper "If My Name Was Whiskey" helped solidify her in their "Class of 2017." Aligned with sought-after producer/songwriter busbee (Katy Perry, Keith Urban, Maren Morris, Kelly Clarkson) and regarded as "the best country debut of 2017" (Uproxx), Carly's textured vocals and emotive songwriting prowess are emphasized across 13 tracks including her full-bodied new single "Hide the Wine." The CMT Next Women of Country alum was named to multiple 2017 Ones To Watch Lists as People touted her "the new voice of Country," and the momentum has continued. Country radio programmers nationwide voted her as one of the esteemed 2018 CRS New Faces while Pandora named her an Artist to Watch. With nearly 50 invitations to play the Grand Ole Opry, Carly previously joined the bill alongside Eric Church, Kelsea Ballerini, Martina McBride, Kip Moore and more. Following her sold-out run on Brett Young's CALIVILLE TOUR, Carly heads out with Blake Shelton's COUNTRY MUSIC FREAKS, Thomas Rhett's LIFE CHANGES and Rascal Flatts' BACK TO US tours throughout 2018.
 Jimmie Allen
For breakthrough country artist Jimmie Allen, a simple phrase sums up his view on life and music: Never give up. A native of Southern Delaware – the "slower, lower" part of the state, he explains – Allen has carried that mantra with him through good times and bad, whether than meant living in his car or rocking amphitheaters on Toby Keith's Interstates & Tailgates Tour. He's poured out his soul at Music City's famous Bluebird Cafe, wrote a song that was featured in a Super Bowl commercial, and appeared in a Diet Coke ad with superstar Taylor Swift. But now with the BBR Music Group debut of his self-titled EP, a lifetime of never giving up has brought him full circle.
| | |
| --- | --- |
| Media Partners | |
About the Venue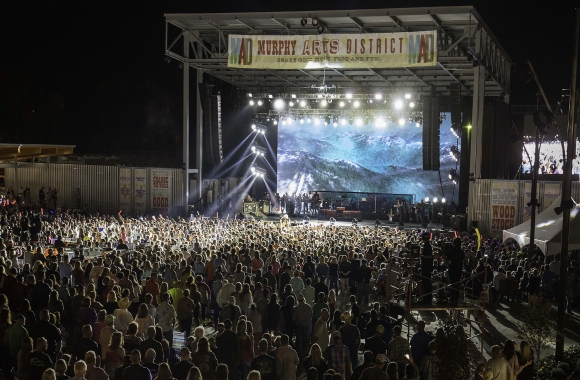 105 East Locust Street El Dorado, Arkansas
| 870-444-3007
The outdoor Murphy Arts District Amphitheater will play host to outdoor films, concerts, music festivals, and a seasonal farmers market in El Dorado, Arkansas. The spacious lawn is open daily and can be used for multiple activities including family picnics or basking in the sun with your favorite book. The Amphitheater will be a unique venue in El Dorado that everyone has access to and will be an ideal location for festival events.  Learn More