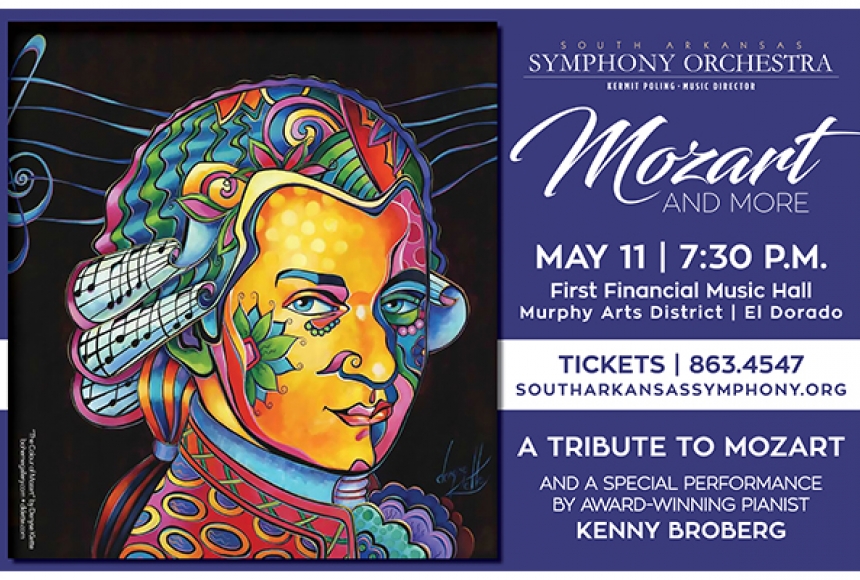 Be a Member, Be here.
Become a Member to enjoy ticket discounts, presale access, Member-Only events & more!
The most famous prodigy who ever lived, Wolfgang Amadeus Mozart was a great musician and composer. The South Arkansas Symphony will celebrate the 263rd year since his birth in a concert performance of Mozart's Symphony No. 41 - "The Jupiter Symphony" - and much more.
Mozart completed his Symphony No. 41 in C major more than 2 centuries ago on August 10, 1788. The longest and the last symphony that he composed, Symphony No. 41 is regarded by many critics as among the greatest symphonies in classical music. Known as "The Jupiter Symphony", it is the last of a set of three symphonies that Mozart composed in rapid succession during the summer of 1788.
The last of Mozart's compositions, "The Jupiter Symphony" is the largest and most complex of the prodigy's works. German composer Robert Schumann said of the symphony in 1835: "About many things in tis world there is simply nothing to be said - for example, about Mozart's C-Major symphony with the fugue, much of Shakespeare and some of Beethoven."
Antonio "Nio" Ajero
Born in Norman, Oklahoma, 14-year old pianist, Antonio "Nio" Ajero, started piano studies around the age of 3 with his father, Dr. Mario Ajero, Professor of Piano at Stephen F. Austin State University in Nacogdoches, Texas. He is currently one of only fifteen students from the state of Texas to be awarded a scholarship grant from the Texas Commission of the Arts and Texas Cultural Fund under their Texas Young Masters Program. As a result of the scholarship grant, Nio participated in the Cremona International Music Academy and Festival in Cremona, Italy. He also attended the Piano Texas Festival at Texas Christian University where he performed in concerts and played masterclasses and lessons with Vladimir Ovchinnikov and Igor Resnianski.
Nio has performed on NPR's From The Top with host Christopher O'Riley. He has been a featured pianist for the Sugarmill Music Festival in Alexandria, Louisiana. He has won numerous competitions including the Baylor/Waco Piano Competition, Texas State University's Young Artist Piano Competition, the SMU Institute for Young Pianists Competition, the Red River Radio Young Artists Competition, and the James Ramos International Video Competition. Nio is a two-time national gold medalist from the Royal Conservatory for earning the highest marks in the United States for the level 9 and 10 piano exams. In addition to the solo performance, he has performed on piano and harpsichord with groups such as the Piney Woods Youth Orchestra and the Prchestra of the Pines at Stephen F. Austin State University. Nio has been a featured pianist at the Australasian Piano Pedagogy Conference and in a TEDx talk given by his father titled "Unreal Music Making Experiences with Technology" where he performed the first movement of the Bach D Minor Keyboard Concerto.
About the Venue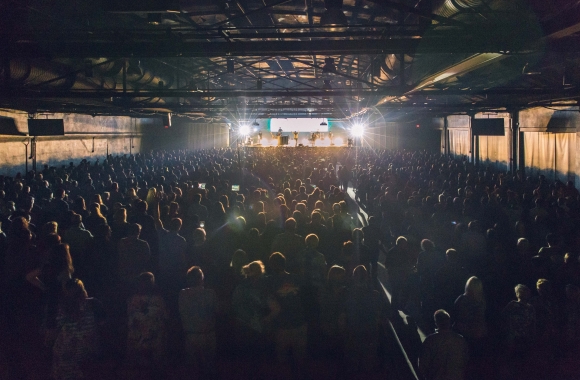 First Financial Music Hall
101 East Locust Street El Dorado , Arkansas
| 870-444-3007
The First Financial Music Hall hosts a variety of performances throughout the year. With the support of First Financial Bank, Murphy Arts District has offered stage performances of Shakespeare, Shanghai Acrobats, and Second City, as well as dozens of concerts including Steve Earle, the Beach Boys, Ludacris, Casting Crowns, Train, and more. With room for up to 2,500 people we can also host weddings, banquets, and more. It is a tobacco free facility.  Learn More