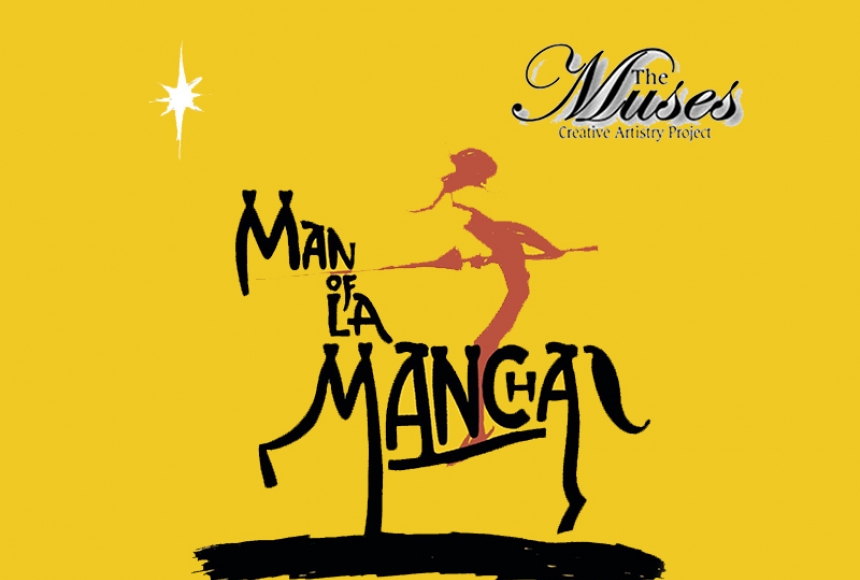 Be a Member, Be here.
Become a Member to enjoy ticket discounts, presale access, Member-Only events & more!
The Muses Creative Artistry Project will present a fully staged production of Man of La Mancha, a beloved musical tale inspired by Miguel de Cervantes' 17th century novel, Don Quixote. The Muses Project, a non-profit arts organization whose mission is to preserve the classical arts through performance and education, creates new productions using classical elements and highly trained professional performers
Described as a "play within a play", Man of La Mancha takes place during the height of the Spanish Inquisition, and tells the story of Alonso Quijana, a kind but insane gentleman, who has set reality aside to become Don Quixote De La Mancha, a brave knight errant on a passionate quest to revive chivalry, right wrongs, and bring justice to an unjust world. Hilarious and whimsical, yet poignant and impactful, this five –time Tony Award winning musical has become one of the most enduring works of the musical theater stage, and features beloved songs such as, "The Impossible Dream" and "The Man of La Mancha".
About the Muses Creative Artistry Project
Greek mythology tells us there were nine Muses. Their mission was to gift mortals with the inspiration to creatively express art, music, writing, theater, and science. In 2007, the Muses Creative Artistry Project was established in Hot Springs, Arkansas. Through high level professional performances, the Muses express continual dedication to preserve classical art and music, inspire excellence, and provide experiental artistic learning opportunities. They are the only year-round multi-arts program in Central Arkansas. The performance offerings include: a 4- concert seasonal subscription series (see above) Inspiration Collaboration (creating live art, jazz improvisation, & Dance), a multi-media art song presentation, various opera and musical theater presentations, and many other offerings including salon concerts & master classes. These programs are ready for touring throughout the state and region.
About the Venue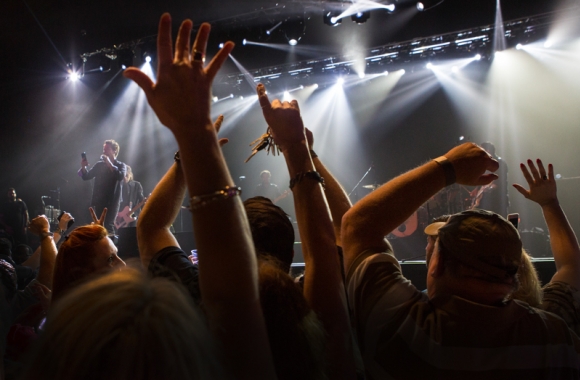 First Financial Music Hall
101 East Locust Street El Dorado , Arkansas
| 870-444-3007
The First Financial Music Hall at the Griffin hosts a variety of performances throughout the year. With the support of First Financial Bank, Murphy Arts District has offered stage performances of Shakespeare, Shanghai Acrobats, and Second City, as well as dozens of concerts including Steve Earle, the Beach Boys, Ludacris, Casting Crowns, Train, and more. With room for up to 2,500 people we can also host weddings, banquets, and more. It is a tobacco free facility.  Learn More