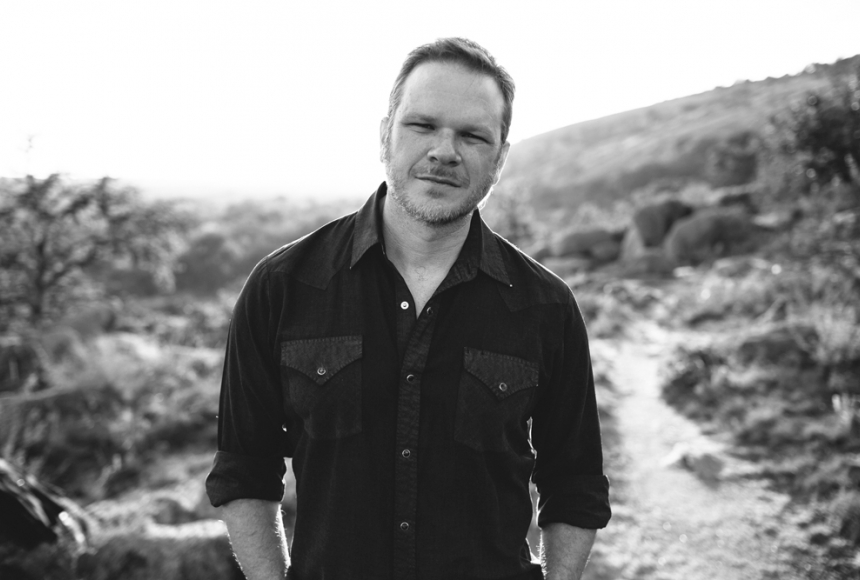 Be a Member, Be here.
Become a Member to enjoy ticket discounts, presale access, Member-Only events & more!
Every Thursday night, the Griffin restaurant presents FREE live music across the genres of R&B, acoustic, rock, bluegrass and country. Check out Thursday Night Live - because "we don't want to change the world, just show it a good time!"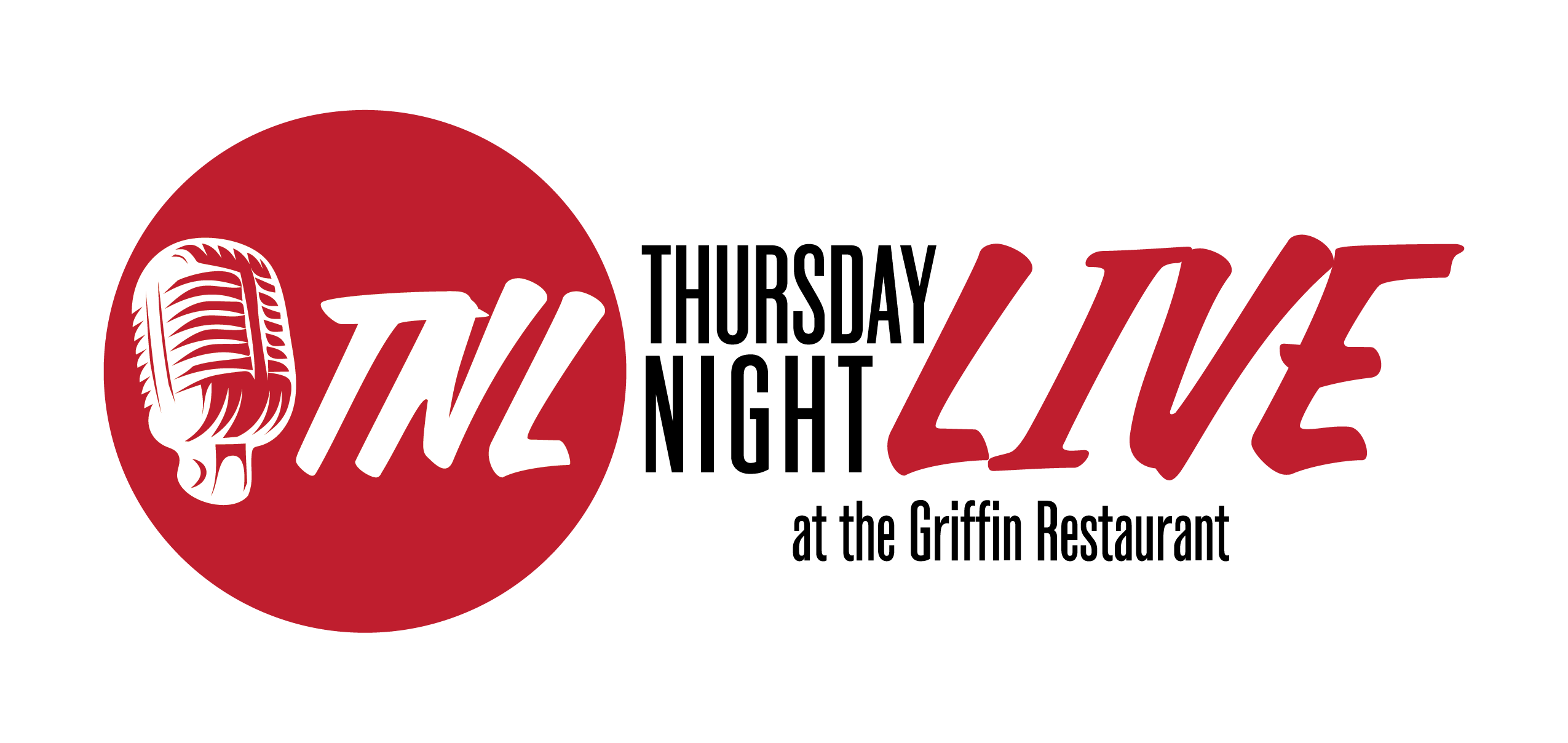 On his last two albums, Jason Eady earned major acclaim for his ahead-of-the- curve take on classic country, a bold departure from his earlier excursions into blues-infused Americana. Now with his sixth album, the Mississippi-bred singer/guitarist merges his distinct sensibilities into a stripped-down, roots- oriented sound that starkly showcases the gritty elegance of his songwriting.
The follow-up to 2014's critically praised Daylight/Dark—an album that "belongs on a shelf next to Dwight Yoakam's Buenos Noches from a Lonely Room, Joe Ely's Letter to Laredo, and yes, even Willie Nelson's Phases and Stages," according to AllMusic—Eady's latest finds the Fort Worth, Texas-based artist again teaming up with producer Kevin Welch. Now longtime collaborators (with their past efforts including 2012's AM Country Heaven, a top 40 debut on the Billboard Top Country Albums chart), Eady and Welch worked closely in crafting the album's acoustic-driven yet lushly textured aesthetic. "At the beginning I told everyone I wanted to make a record where, if the power went out, we could still sit down and play all the songs the exact same way," says Eady, who points out that steel guitar is the only electric instrument featured on the album.
Opening Act: Chris Canterbury
Born and raised in the piney woods outside of Haynesville, Louisiana, Chris Canterbury comes from the grimy remnants of a small oil patch town, a way of life that is slowly fading but still lingers in the songs he sings. Born to a working-class blue-collar family, Chris struggled to find the middle ground between his grandfather's Southern Baptist sermons and the honky-tonk mystics that he discovered on old vinyl records in high school. Armed with an old thrift-shop guitar, Chris began playing and writing stories about life from a unique but oddly familiar point-of-view. Songs about liquor stores, truck stops, low-rent motels, and the grifters and transients that frequent them. If you ask him, he'll just say he's a "well-read liquor store clerk" or a "storyteller for the drinking class."
Since making Nashville, Tennessee home in 2013, Chris has beat the highways and backroads of the heartland, singing his songs and writing the stories of the people he meets along the way. He's now touring in support of his latest full-length album, "Refinery Town", ten songs that tell the history of his journey to the present. It doesn't matter if it's a pool hall or a theater, a festival or a front porch, Chris's live sound is the whiskey-laden prospectus that anyone with a struggle can relate to.
Learn more about Chris here!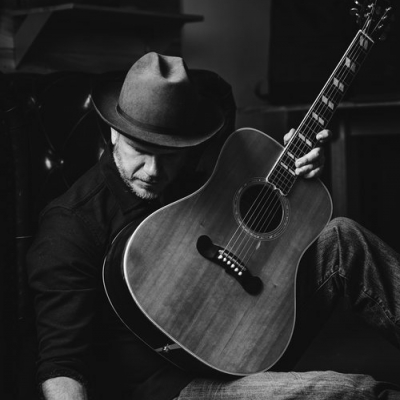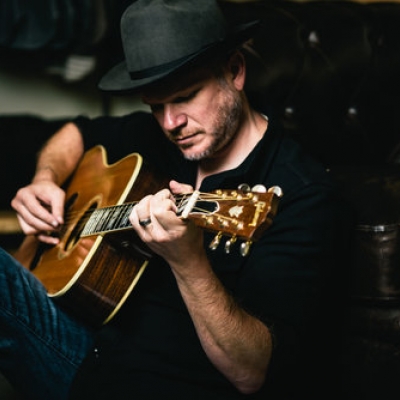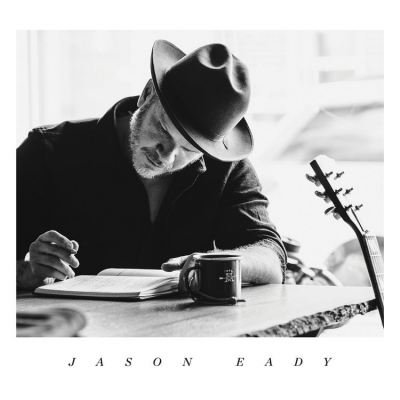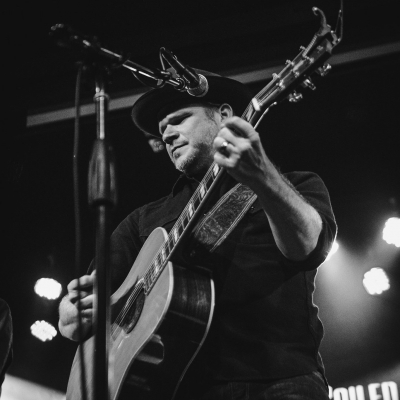 About the Venue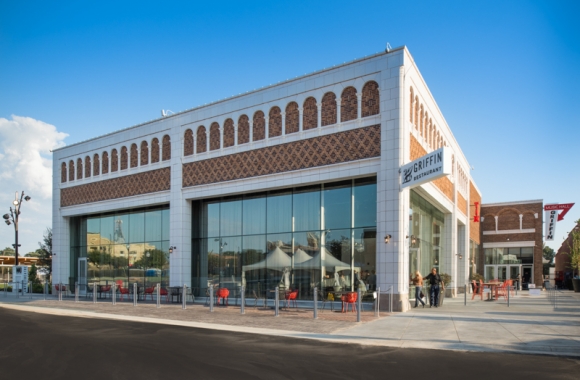 101 East Locust Street El Dorado , Arkansas
| 870-444-3008
Exuding an air of industrial chic, the Griffin Restaurant will make you MAD happy with crazy good farm-to-table food and service as well as free live entertainment every Thursday on our cabaret stage.  We have gift cards! Call 870-444-3008! Lunch: Thursday-Saturday: 11-2 Dinner: Tuesday-Saturday: 5-Close Brunch: Sunday: 10-2 Learn More