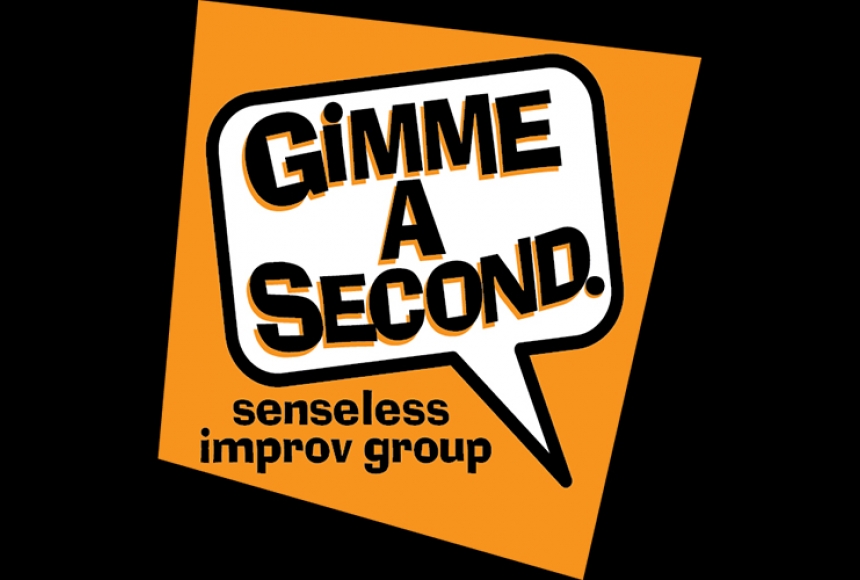 Be a Member, Be here.
Become a Member to enjoy ticket discounts, presale access, Member-Only events & more!
FREE Show! 
Gimme a Second (GAS) is an improv group that has been practicing to get it right for about 6 years now.  The Famous Shelton Hardin of Bensberg fame is the founding father and spiritual leader, and although no longer with the group, has inspired us to continue down the road to laughter for all. We have played several locations in South Arkansas and plan to maybe even go as far as Texarkana, Monroe, LA, or Little Rock in the future. Our unique take on the standard improv games are worth the watch (in our opinion). 
Charley Hankins - The proud recipient of the "Least Impressive Person" three years running, Charley is a fan of Douglas Adams. Supporter of quality coffee and regarded by the general public as "mostly harmless." A native El Doradian, Charley has been seen on stage doing acting, singing and with the Band (insert this years band name here) on a regular basis. He has also been seen doing lots of other things, but no need to go there.  Works at SouthArk, or so he says.  He is one of the first members of Gimme a Second and probably the loudest, definitley the baldest. 
Luke Ramsey - Currently lives in Camden and actually travels 30 minutes to get laughed at on a regular basis. Plenty of stage acting as well and no stranger to quick wit.  An Original member to GAS. More bald than Bill but not as bald as Charley. 
Bill Meyer -  is a concerned citizen with a fondness for world peace and local arts. You can have his autograph for very reasonable price. Also an original team member of Gimme a Second Improv group. Balding with style!
Mike Means - although he's lived here since leaving the Navy in 1993, Mike is from Fayetteville.  He has been involved onstage, backstage and marketing for SAAC for the last 15 years and is an original member of the GAS group. He has done too many plays to count and loves it when a whole group of people laugh at him. He has hair.
Brooke Burger - A shockingly beautiful distraction in the group, Brooke is one of newest members in the group, but not new to comic timing. She and the other newby, Chris Stone, are much easier on the eyes than the guys, and for the most part, funnier. She makes her living as a graphic artist and photographer. From El Dorado. 
Chris Stone - (the other girl in the gang) and the shortest member, but don't let that phase you. Her rapier wit and comic stylings are unique and even hard for the group to follow at times, but hey, that makes it even better. Also from El Dorado or vicinity. Hardcore Trekkie and amazing visual artist.
About the Venue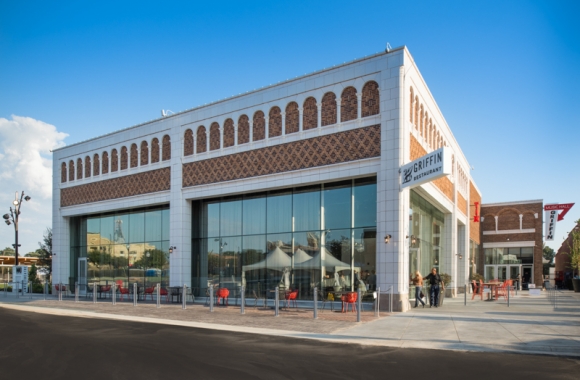 101 East Locust Street El Dorado , Arkansas
| 870-444-3008
Exuding an air of industrial chic, the Griffin Restaurant will make you MAD happy with crazy good farm-to-table food and service as well as free live entertainment every Thursday on our cabaret stage.  We have gift cards! Call 870-444-3008! Lunch: Thursday-Saturday: 11-2 Dinner: Tuesday-Saturday: 5-Close Brunch: Sunday: 10-2 Learn More