Epiphany "Big Piph" Morrow is a Stanford educated emcee and "community builder" from Pine Bluff, AR.  He performs regularly with his 7-piece band, "Tomorrow Maybe", and has worked with major acts including TI, Big Sean, Tye $, Snoop, Ne-Yo & others.  He is lead coordinator of Global Kids-Arkansas which sends stellar high school students in underserved communities abroad for social service projects. Read more below.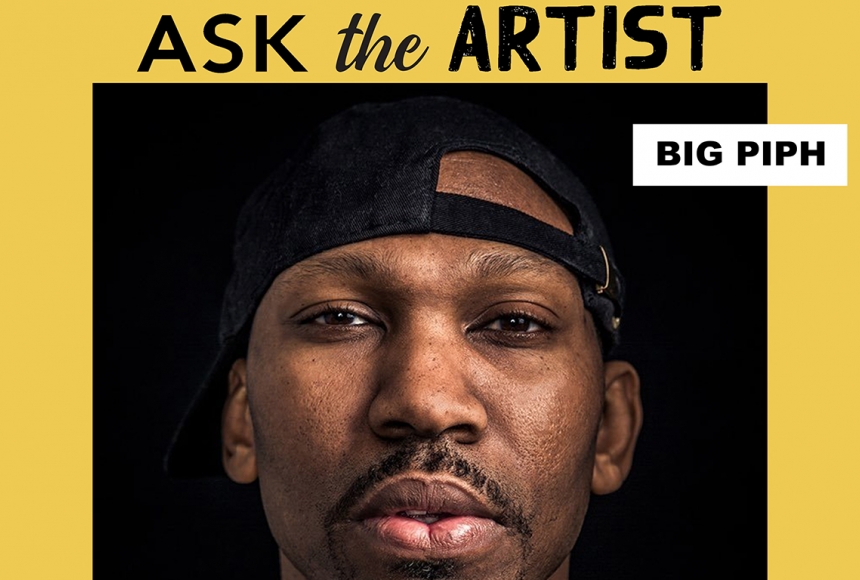 He also has been a TEDx speaker and perhaps most notably has served as a "Hip-Hop Ambassador" for the US Embassy traveling abroad to countries such as Morocco, Algeria, The Gambia, Seychelles, and Thailand.  While there, he not only performs, but holds workshops and creates with the local artists.  
One of his current projects is jUSt Books & Bagels which provides free books, breakfast, and workshops for youth in underserved communities.  His latest creative project is a one-man show entitled "The Glow", described as if "TED Talks were a Hip-Hop concert wrapped in an OG Spike Lee narrative".  He is also currently working on soon to be announced project combining Hip-Hop, entrepreneurship, and underserved communities for youth.